For further information and all enquiries please email me.
---
---
Mindfulness Retreat Days - Scotland
Sunday, 10am to 4pm, 18 February 2018
Killearn Village Hall, Garden Room Balfron Road Killearn G63 9NL
Cost for the day: £45
Garden Room, Killearn Village Hall
Sunday, 10am to 4pm, 25 February 2018
Tir na nOg Holistic Centre, Balfron Station, Glasgow, G63 0NF

Cost for the day: £45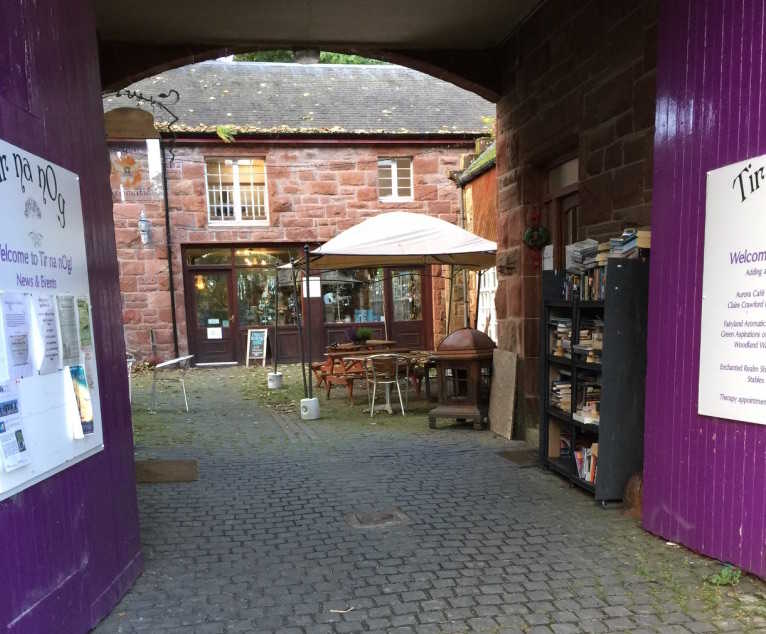 Tir na nOg Holistic Centre, Balfron Station, G63 0NF
Enjoy the peaceful atmosphere at Killearn Village Hall in the Garden Room and or Tir na nog Holistic Centre, alongside like-minded folks practising Mindfulness meditations.
The purpose of these one-day Mindfulness Retreat Days is to give participants a flavour of what mindfulness is and to learn mindfulness meditation practices.
Mindfulness has been shown to significantly reduce stress and improve functioning in a whole range of life situations and help people to live a happier, healthier life. Research has shown that mindfulness can help you to pay attention and concentrate more easily. People who practice mindfulness also enjoy more satisfying relationships.
These Mindfulness Retreat days are intended for beginners as well as those who have more in-depth experience of Mindfulness meditations.
Programme for both Days
10.00 - 10.15 Welcome Tea/Coffee
10.15 - 11.30 Mindfulness guided meditation
11.30 - 11.45 Tea/coffee break*
11.45 - 12.30 Mindfulness Movement session
12.30 - 1.15 Lunch**
1.15 - 2.30 Mindfulness guided meditation
2.30 - 2.45 Tea/coffee*
2.45 - 3.30 Mindfulness guided meditations
3.30 - 4.00 Feedback and group discussion
*Teas and coffee provided
**Bring your own lunch or buy from the Cafe
Mindfulness Retreat Days - Wales
Sundays, 10am to 4pm, 21 Jan, 11 March and 10 June
The Drawing Room, Insole Court, Llandaff, Cardiff, CF5 2LN
Cost for the day: £25

These retreat days are an opportunity for you to ignite or deepen your mindfulness practice and replenish and revitalise your energy in silence and stillness in the beautiful environment of Insole Court in Llandaff with its stunning gardens for you to enjoy.
Programme for all retreat days:
10.00 - 10.15am Welcome
10.15 - 11.30 Mindfulness guided meditation
11.30-11.45 Tea/coffee break*
11.45 - 12.30 Mindfulness Movement session
12.30 - 1.15pm Lunch**
1.15 - 2.30 Mindfulness guided meditation
2.30 - 2.45 Tea/coffee*
2.45 - 3.30 Mindfulness guided meditations
3.30 – 3.45 Feedback and group discussion
*Teas and coffees provided
**Bring your own lunch or buy from the Potting Shed Café at Insole Court
---