---
Jon Kabat-Zinn, What Is Mindfulness?
5 News report on Mindfulness in schools
Head teacher discusses Mindfulness in her school

October 2017: Clare has been awarded a Postgraduate Certificate in Psychological Therapies Practices (Mindfulness-based Cognitive Therapies and Approaches) with Merit from Exeter University.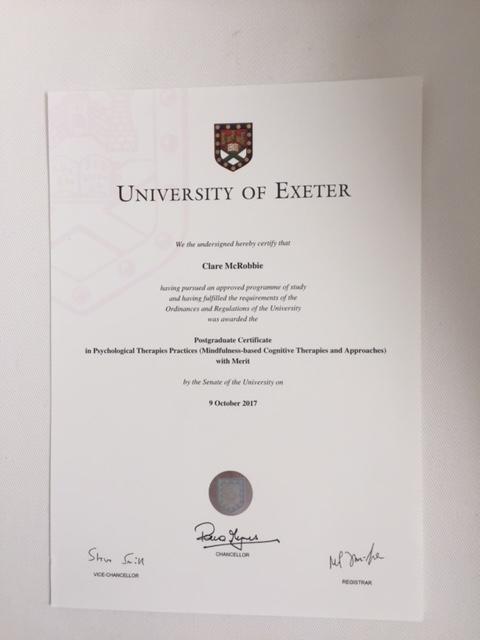 March 2017: Clare is now also qualified to teach Youth Mindfulness.
October 2017: Clare is now also qualified to teach 'Finding Peace in a Frantic World' Mindfulness 8-week course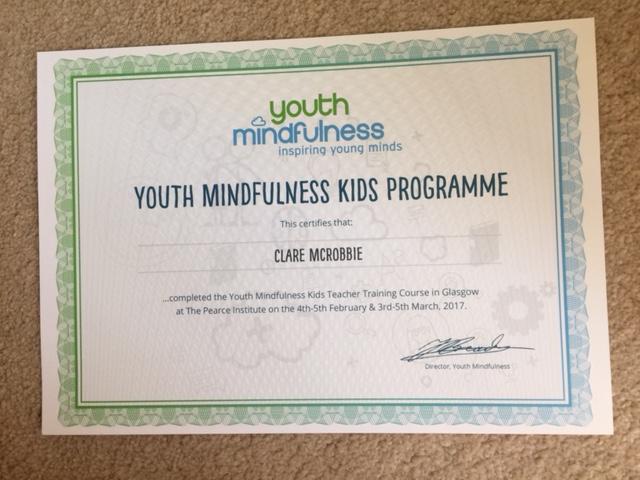 ---
Books on Mindfulness
Mindfulness: Finding Peace in a Frantic World by Mark Williams and Danny Penman(ISBN-13 978-0749953089)

Full Catastrophe Living by Jon Kabat-Zinn (ISBN-13 978-0345536938)

---
'Incessant thought and feelings can drain a lot of energy. They can be obstacles to experiencing even brief moments of silence, stillness and contentment.' Jon Kabat-Zinn

---